By day, she's a mild-mannered story consultant, film producer, and award-winning screenwriter in Lost Angeles. By night, she assumes her super-secret identity as Belle Scarlett, author of futuristic and paranormal romances with a high sizzle factor. Aiding her in her quest for kick-ass, magical romance and out-of-this-world, passionate-ever-afters are her trusty sidekicks, Tall-Alpha-Blue-Eyed Boyfriend, upon whom her heroes are based, and Evil Feral Cat, upon whom her villains are based.
Fun Fact: Belle still owns a (now very battered) copy of the first romance novel that got her hooked on the stuff when she was in the seventh grade – Rightful Possession by Sally Wentworth.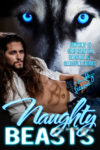 The Bermuda Love Triangle
Castaway in the Bermuda Triangle, Trista finds herself torn between two sexy shifters. Neither will share her so she must choose between them. Decisions, decisions…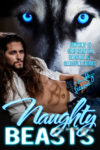 Blood Mates: How to Blackmail a Vampire
In the spring, a vampire's fancy turns to the blood lust mating hunt. A pretty, human blackmailer becomes the object of his thirst, but she's not into vampires. Yet.

Valentime
Valerie buys a South Carolina plantation and discovers a Valentine addressed to her from a previous owner who bids her to return to him in 1865.
How The Alien Stole Christmas
On board a deep space station Christmas Trent learns her sexy cyber lover, who may not be human, wants to steal her for his own.
Royal Alphas: One Night With The Alpha King
When Senator Anya Fortune snubs His Royal Majesty's wedding offer, Shade wonders what an Alpha King has to do to get the woman to notice him… Claim the one, hot night he's given by law to change her mind, naturally. Let the game of hearts begin. Winner take all. *This previously published title has been revised and reedited*
Enchanted Lovers: The Woodsman ~ Belle Scarlett
Once upon a time in the Enchanted Forest where cursed beings are consigned until the spells that bind them are broken… What if the Big Bad Wolf was the good guy?
*This title, previously published as The Woodsman, has been revised and reedited.*